The Finance Department at Fleetside Ford, LLC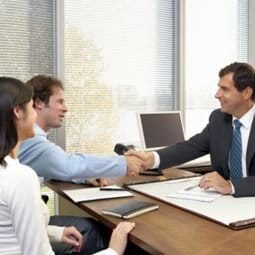 So, you're through with the toughest part of the vehicle buying process (finding the vehicle you want), and now you're on to the finance side of things. Does just the word finance bring chills to your spine? Fear not, Indianola, Lamoni and Leon drivers, the Fleetside Ford, LLC finance team is ready to help! Our team of in-house finance experts will work with Osceola drivers to find a cash payment that fits within your unique needs. Here at Fleetside Ford, LLC, our finance team is well connected to a vast lending network that helps to ensure that Indianola, Lamoni and Leon IA drivers can land a fair finance deal.
Choose Between Affordable Auto Leases and Car Loans at Fleetside Ford, LLC
One of the first aspects of auto financing drivers from the Indianola, Lamoni and Leon areas should decide on is whether a loan or lease work best for them. There's no right answer, but one financing option may work better than the other in terms of your preferences. A lease is a great way to enjoy the latest features of a Ford while keeping monthly payments low. A loan is a favorite for many near Osceola IA since there are no monthly payments after paying off the loan. Either way, our finance team helps discover affordable rates so that you find the best fit.
Apply for Financing & Work with Our Team at Fleetside Ford, LLC
We can help you by entering your information into this easy and secure form and letting our team take a look. We can help you learn what financing terms you qualify for, and whether to lease or buy. Our team is standing by in Osceola IA to help you bring home the right F-150, Escape, Explorer, Bronco Sport or Ranger today. Contact us to learn more.